T5W is a weekly book meme created by Lainey from Gingereadslainey and hosted by Sam from Thought On Tomes with a different bookish topic each week. You can check out the GoodReads group here.
Topic: Redemption Arcs
Obvious SPOILER WARNING is obvious
I definitely struggled with this topic, mostly because I apparently read very few books with proper redemption arcs. So this T5W is less of a top five redemption arcs than the only five redemption arcs I could think of. It certainly doesn't help that I haven't read a full series in a very long time.
1. Nezha from The Poppy War
I guess that saying war changes people is true. When we first meet Nezha, he's that annoying rich kid that bullies the out-of-place poor new student that so many stories seem to have. Personally, I found him insufferable. Fast forward to the war where Rin and Nezha meet again and he's actually… alright? I still don't really like him but he seemed like a decent human being. And reasonably competent. What a surprise. Though, fast forward another third of the book and bye-bye Nezha. We haven't seen the body yet though….

2. Baru Cormorant from The Traitor Baru Cormorant
Is there such thing as a reverse redemption? A betrayal, except the main character does it so it's not really a betrayal? Because that's pretty much what Baru does. She starts as a tool for the oppressors, you think she realizes what she's done wrong… and…. nope. Poor Tain Hu.
3, Fetch from The Grey Bastards
I think this is the only real redemption arc on this entire list and it was made me hate how her character was written more. So she sells Jackal out midway though the book, dooming him to exile, and while I wasn't a fan of her decision, it's her first decision that you think she makes through her own agency. But then it turns out the evil wizard guy actually forced her to vote against Jackal so even with that 'decision', agency lost. I've already written a pretty scathing review on the misogyny of this book but here's yet another thing.
4. Ciena Ree from Lost Stars
Oh Ciena. I really liked her character and her dedication to the Republic, as skewed as it was. She was naive, sure, but how else would the Republic managed to have run that big an operation. I also loved that between her and Thane, they may have disagreed with each other's choices but never hated the other person. Granted, the book did leave off at an odd spot so her redemption was only at the last minute.
5. Greed from Full Metal Alchemist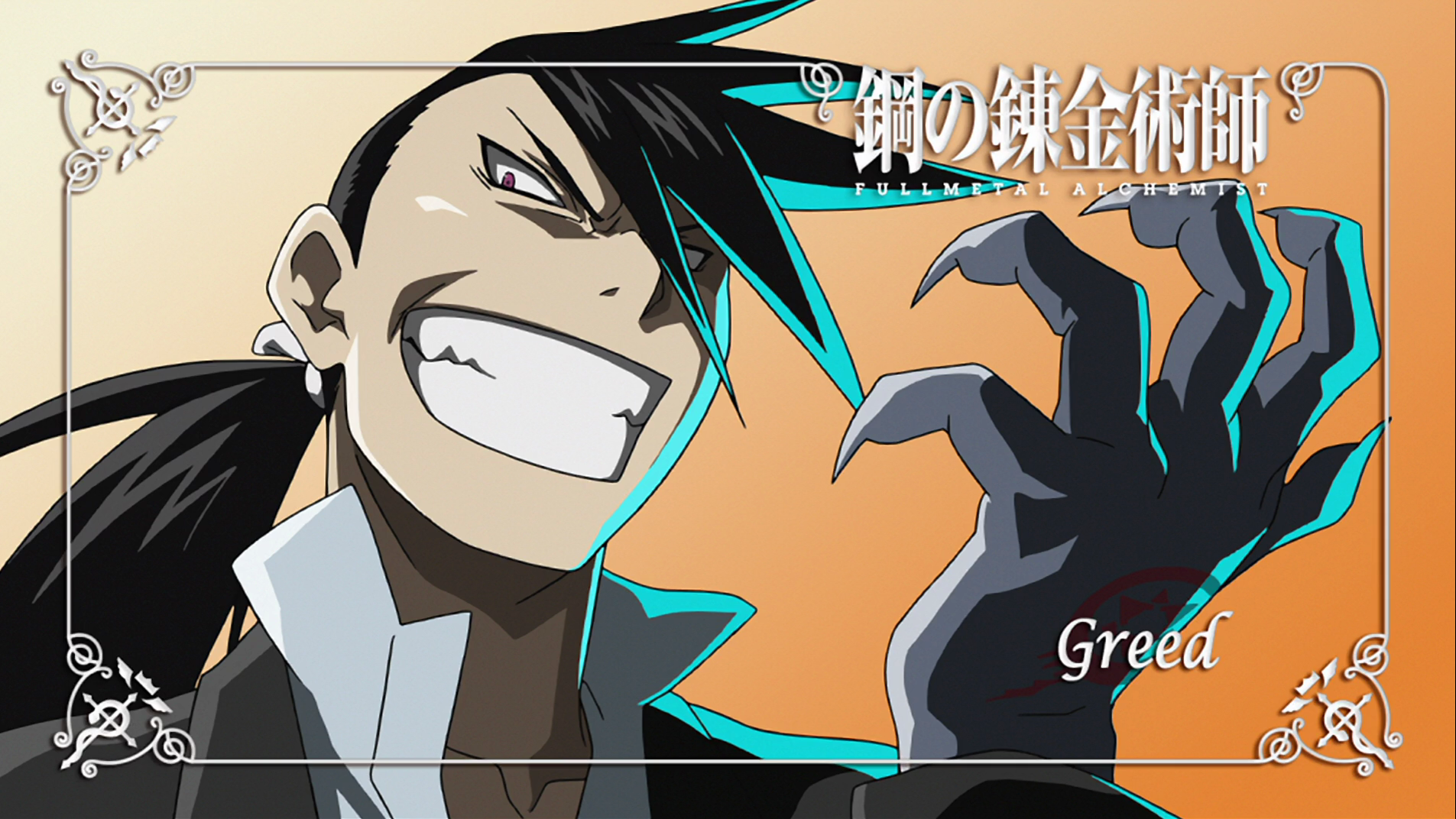 I give up. I can't think of another book redemption so have Greed from FMA instead. Greed was my favorite of the Homunculi from the moment he was introduced because he and Ling Yao make such a great pair.